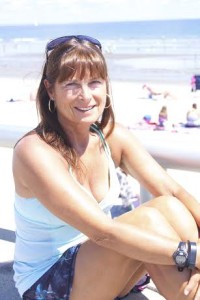 Holbrook Yoga Studio
84 B S.Franklin St. Holbrook, MA 02343
Inside the The Dance Shop
Phone: Nancy West (508) 990-6795
Email:  nancy_reallifeyoga@comcast.net
6 week session- $72 , 6 week sessions start concurrently throughout the year
Drop-ins always welcome-  $14
Schedule of classes
Tuesday
6:15pm
gentle yoga with core]
 7:30pm Kundalini yoga with gong meditation
8;
00am
gentle yoga with core
9:15 am kundalini  yoga with gong meditation
Sunday
4:00 pm
-What's Next Yoga Class (advanced postures) Pre -registration required
5:15 pm-
Soothing
Sunday
s (restorative yoga)- pre-registration required Jan 8th- 22nd
Please call Nancy West for all information with Holbrook Schedule 508-990- 6795
All classes are $14 per class or $72 for a 6 session class pass
New client special: $25 unlimited yoga for first two weeks
Register Now for Soul Soothing

Sunday

s –  

5:15-6:15 pm
Candlelit ambiance and soothing music set the tone as we ease away the stress and prepare for a restful sleep. 40 minutes of gentle, gentle yoga ending with 20 minutes of guided imagery meditation. Start off the week relax and recharged! Feel relaxed and ready to handle the coming week with ease and grace.
In this class we will practice gentle yoga poses (some with restorative) and learn to relax using guided imagery and yoga nidra to allow a total  and complete  relaxation. Start your week off feeling restored instead of stressed. This class runs for 3 consecutive Sundays. You must register for all three classes to attend. Sorry no drop ins
Fee $36 for 3 classes

The Holbrook Studio , was established in 2006 by Nancy West. Nancy's passion and dedication will inspire you to awaken your senses, focus  your mind, open your spirit and nurture your soul. Join Nancy as she guides you to develop your physical strength, flexibility and balance through the practice of yoga. Nancy has been practicing yoga for over 20 years and teaching since 2000. She is certified in hatha, vinyasa, kundalini, childrens, seniors, yoga for those living with cancer, yoga for Post Traumatic Stress Disorder (PTSD), Advanced Forrest Yoga, and much more. Nancy has studied in India, Kripalu, and other locations throughout the US with many of the masters.
 Women's Summer Yoga Retreat
In beautiful Rockport, MA  led by Nancy West
Kundalini Yoga and Gentle Yoga With Meditation
Join us for our annual Women's Yoga Retreats in beautiful Rockport, MA.
Gentle Yoga and Kundalini Yoga with gong meditation, nANCY WEST
These retreats fill fast
 

 ($75 deposit due to secure spot) Includes lodging, meals, all yoga classes, art class, meditation,  nature walks, nightly campfires and much more fun!
(Optional massage, Reiki, and Paddle board Yoga available for additional fees)
Description of ongoing classes:
Gentle Yoga– These classes are great for the beginner as well as the novice yogi. Includes pranayama(breathing), sitting, standing, and lying asanas (postures) ending in a yummy savasana (yoga nap). Nancy's fun spirit gently guides you to bliss.
Kundalini Yoga with Meditation – Kundalini yoga opens your body, mind and spirit. Each class consists of pranayama (breathing techniques), yoga asanas, and kriyas (set of yoga asanas ) to strengthen your muscular, nervous, and glandular systems. Every class concludes with a gong meditation as well as a chanting (mantra ) or pranayama meditation. Kundalini yoga  is the experience of you in yourself! For all levels.