For workshops click on workshop link:
Angel Connection Fri. Nov. 3rd 6:30 pm-8:30 pm
Reiki One Certification Sun. Nov. 5th 9:00-3:00 pm
Dee Lyon :Owner Real Life Yoga Studios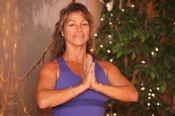 Real Life Yoga owner Dee Lyon, Since 1998. A full service yoga studio and wellness center offering a variety of classes and workshops for the very beginner to the avid yogi. Professional certified instructors, who encourage you to go at your own pace,paying close attention to the alignment of yoga postures and yogic breathing techniques.
Yoga is for Everybody! We are not contortionist!
A beautiful, calming, noncompetitive community studio ,with a welcoming family atmosphere for all ages and levels of  fitness. With a consistent practice, yoga can have many helpful benefits, improving flexibility, increasing strength, reducing stress, a good nights sleep,weight loss,helps with PTSD , and traumas.  Whether you want to improve your golf game, walk that extra mile, or just make your everyday activities easier there is a class for you. Keeping to the ancient spiritual tradition of training  your mind to be in the moment, with peaceful sound healing and meditation techniques. Join us for a class or take a series.  Namaste
Sign up is easy
Go Quincy Tab, drop down to schedule/pricing,  purchase online or at the studio.
Drop on in or sign up for a series.
We have lots of new student special discount pricing.
Don't have a mat? NO worries we have one for you to use, at no extra cost.
Yoga Etiquette Reminder

Arrive on time for class

Leave shoes in the lobby
Check in and sign in at the desk

Respect the sacred space in the yoga room as many use the time before class for meditation
No cell phones unless for emergencies. Please let Teachers know and keep on silent
Let teachers know if you have any injuries or concerns or if you
need to leave early
Wipe down and return props neatly to its place
Parking:
Plenty of  street parking on School st. and surrounding side streets.
In the back lot of St. Johns Church across street
call or text owner Dee Lyon 617-285-5219 anytime for questions or concerns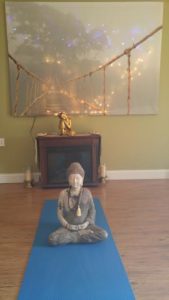 Ask about the new
200 hr. Yoga Teacher Certification Course,Tuesdays -6:30 PM
6 months- 200 hrs. Yoga Teacher Certification Course.
course is flexible and make up classes can be taken as needed
For the best part time/full time career ever! Call Dee today for more info