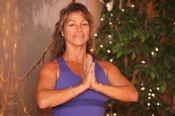 Real Life Yoga Studios, servicing the south shore community since 1998, (20yrs.)
Owner Dee Lyon, Yoga Teacher, and Trainer,  Private Yoga Trainer, Wellness Mentor-Advocate, Reiki Master Practitioner: Motivational Speaker, Sound Healer Practitioner, and Hypnotherapists.
A full-service yoga studio and wellness center offering a variety of classes and educational workshops. Professionally certified instructors, who engage in teaching you postures and encourage you to go at your own pace, paying close attention to the instruction of yoga alignment, yogic breathing and meditation techniques
A spiritual calming, non-competitive community studio, with a welcoming family atmosphere for all ages and levels of fitness.
With a consistent practice, yoga can have many helpful benefits, improving flexibility, increasing strength, reducing stress, promotes sleep, weight loss, helps with PTSD, and traumas to name a few.
Whether you want to walk/run that extra mile, improve your athletic abilities or just make your everyday activities easier there is a class for you.
Keeping with the ancient spiritual tradition of training your mind to be stress-free and in the moment, concentrating on form, breathing, and meditation techniques.
Join us for a class or take a series.  Namaste
Sign up is easy
purchase online or at the studio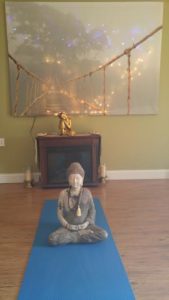 Lots of new student special discount pricing.
Don't have a mat? NO worries, we have one for you to use, and at no extra cost
Being the most reasonably priced yoga studio on the south shore
Groupon deals are for new students only
Yoga Etiquette Reminder

Arrive on time for class

Leave shoes in the lobby
Check in and sign in at the desk

Respect the sacred space in the yoga room as many use the time before class for meditation
No cell phones unless for emergencies. Please let the instructor know.

Let teachers know if you have any injuries or concerns or if you need to leave early
Wipe down and return props neatly to its place
Parking: Plenty of street parking in front of the studio, on School St. and surrounding side streets.  In the back parking lot of St. Johns Church across the street