Saturday April 22nd 11:00am-12:30pm
Learn stretching techniques to do at home, to help improve your golf or tennis game. Stretching is a necessity to help Improve your overall well being and is great for preventive injury too! whether you play sports, walk,run, what ever it is what ever your age or fitness level this workshop is for you.
only $20.00 – sign up today 

Spring Yoga Studio and Wellness Center
Open House May 6th, 10:00 am- 2:00 pm

Join all of us for a spectacular day of pampering, stretching,yoga and more.Bring your kids for a Mommy and me class.Are your muscles tight? Is your skin dry?For a small fee ,have a full body massage, a smoothing facial,have your  tarot card read, The'll be nutrition tips,healthy snacks and Free Yoga classes.Check out the Chiro Thin weight loss program, How about a little spirit on your mat,Yoga and Medium Reading? with Laura Koch.
Please call for appointments for the massage,facial,and card reading.
The'll be something for everybody!!

About the studio:
Dee Lyon,servicing the yoga community since 1998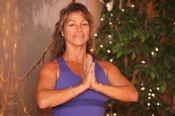 We are the most reasonably priced yoga studio on the south shore. Professional certified instructors who encourage you to go at your own pace. A beautiful,calming,noncompetitive studio atmosphere, offering a variety of classes for all ages and levels of fitness. With a consistent practice yoga can have many helpful benefits, improving balance, increasing strength, quieting the mind ,enhances breathing capacity and increases flexibility, even if you can't touch your toes YET!.
Sign up is easy ,just go to Quincy tab, drop down to schedule/pricing, We have lots of new student specials, purchase online or at the studio and there's no need to preregister, just come on in. Don't have a mat, NO worries we have one for you to use, at no extra cost.
Parking:
Plenty of  street parking on School st. and surrounding side streets,
parking lot behind Sams restaurant or St. Johns Church 
call or text owner Dee Lyon 617-285-5219 anytime for questions or concerns