Friday September 22nd 6:30-8:30 PM
Join Maureen as she takes you on a meditative journey with a reiki healing session, a quiet soothing meditation, and a personal angel card reading session. Get answers from your angel guides, spirit sources, and ascending masters.
For a more personal touch this class is limited to 8 students.
You can bring your favorite blanket to help you relax and enjoy the angelic journey.
For a more personal feel
only $40.00 sign up today space is limited to 8 participants


Amazing Sound Therapy Event
with Joe Hayes, of SoundScapes
Sunday Oct.  1st 5:00 PM -6:30 PM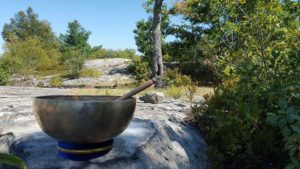 Come Get Re-Tuned with Exquisite Sound and Tone
An amazing evening awaits: Join us for a night of sound healing with Joe Hayes of Sound Scapers ,as he builds a temple out of the studio with therapeutic sound and tone  imagery.  Amazing Instruments of the didgeridoo, spoken word, the shruti box , trance Native American drumming, and a full complement of quartz crystal fusion in a deeply therapeutic atmosphere .Profoundly relaxing 90 minute sound healing practice.
Register today,space is limited to 15 participants
All Level Yoga For Digestion Perfection & The Power Of Positive Eating with Joe Lucier
DTBA
DTBD
Learn how yoga can boost your metabolism,learn postures that will help benefit the digestive system and learn about the vegan way of eating!! enjoy smoothies & snacks too!
Part 1
1 hr.-  Hatha Flow and Yin Yoga postures for a healthy digestion with Dee Lyon
Including mindful meditation for conscious eating
All levels welcome, no mat no problem we have one waiting for you
.
Part 2
Plant Strong Nutrition and Food Prep
with Joe Lucier, AOBTA LMT  ,Vegandaoist@hotmail.com
Food Demo and Tasting With Sweet Alternatives
Sample Healthy Smoothies & Healthy Snacks
Smoothies-easy as 1-2-3, Healthful Greens too
Fresh Kale,Avocado,Carrot Salad
coconut palm,agave, yacon herbs 
Non dairy milk,creamy cashew, Almond golden milk
Dessert -scrumptious coconut pecan vanilla Chocolate Truffles
Joe is a Plant Based Nutrition Coach, Chef ,Tong Ren Healer,
and Author: Tam Healing Anatomy & Point Location

DEEP  DETOX YINTENSIVE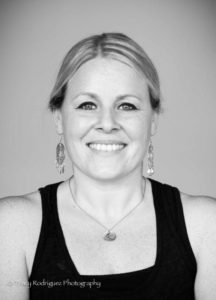 with Jacqui Bonwell
Date to be announced
This  Detox Yintensive will be focused on invigorating some of the dormant, healing energy housed in the hips and spine. A calculated yin sequence with a component of mindfulness. We think sometimes we are more effective when we go 100 miles an hour. This practice says not so. Dial it back a little and give your healing longevity.
Due to such popularity Workshop is fills fast !!
notice of next scheduled workshop will be coming soon.