Join Tara Stapleton for her unique 
Stretch Yourself Workshop
Tuesday's 4 sessions
Begins May 30th- June 20th- 7:15 pm- 8:30 pm
Before you say you can't touch your toes, give it a thought.
That's the biggest reason to come. You need to start someplace . Stretching helps the body function better,better sleep,digestion, and calming the nerves to name a few. Everyone can stretch and as always at Real Life Yoga Studios , Begin where you are!
Improve that golf swing,tennis match or walk that extra mile with ease.
$80.00 for the 4 sessions ,if you miss a session you may take
a  scheduled yoga class during the 4 weeks. 
All Level Yoga For Digestion Perfection & The Power Of Positive Eating with Joe Lucier
DTBA

Learn how yoga can boost your metabolism,learn postures that will help benefit the digestive system and learn about the vegan way of eating!! enjoy smoothies & snacks too!
Part 1
1 hr.-  Hatha Flow and Yin Yoga postures for a healthy digestion with Dee Lyon
Including mindful meditation for conscious eating
All levels welcome, no mat no problem we have one waiting for you
.
Part 2
Plant Strong Nutrition and Food Prep
with Joe Lucier, AOBTA LMT  ,Vegandaoist@hotmail.com
Food Demo and Tasting With Sweet Alternatives
Sample Healthy Smoothies & Healthy Snacks
Smoothies-easy as 1-2-3, Healthful Greens too
Fresh Kale,Avocado,Carrot Salad
coconut palm,agave, yacon herbs 
Non dairy milk,creamy cashew, Almond golden milk
Dessert -scrumptious coconut pecan vanilla Chocolate Truffles
Joe is a Plant Based Nutrition Coach, Chef ,Tong Ren Healer,
and Author: Tam Healing Anatomy & Point Location
pay now and save only  $55.00 before March 7th
$65.00 after 
DEEP  DETOX YINTENSIVE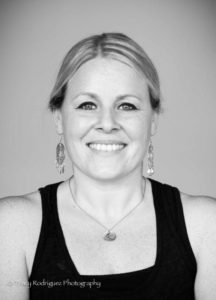 with Jacqui Bonwell
Date to be announced
This Deep Winter Detox Yintensive will be focused on invigorating some of the dormant, healing energy housed in the hips and spine. A calculated yin sequence with a component of mindfulness. We think sometimes we are more effective when we go 100 miles an hour. This practice says not so. Dial it back a little and give your healing longevity.
Due to such popularity Workshop is full !!  notice of next scheduled workshop will be coming soon.